Gift Shop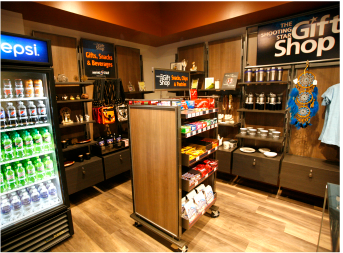 bring home something special
Stop by the Gift Shop in Bagley to purchase a keepsake, including jewelry, clothing and native crafts. Plus, fill up on snacks and refreshing drinks.
HOURs
Monday – Thursday | 1PM – 11PM
Friday & Saturday | 12PM – 12AM
Sunday | 10AM – 10PM
liquor & beer
Celebrate your winnings and stop by the Bagley Gift Shop for a keepsake and some libations. We now sell off-sale beer, wine and liquor.
Alcohol available for purchase:
Monday – Thursday | 1PM – 11PM
Friday & Saturday | 12PM – 12AM
Sunday | 10AM – 10PM