27th Anniversary Car, Cash or SUV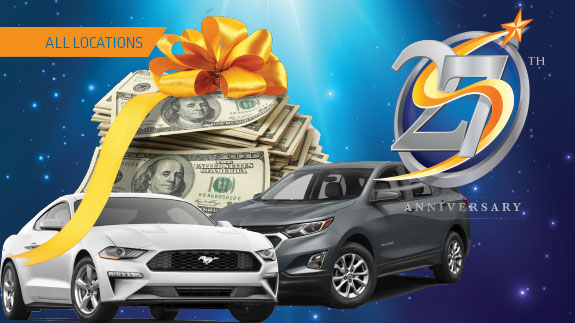 MORE THAN $140,000 IN PRIZES!
Saturdays | 5pm – 9pm & Sundays | 5pm – 8pm at Mahnomen & Bagley
Receive one drawing entry for every 27 points earned starting Monday, April 29. Three winners will be selected each hour from 5pm – 8pm and win cash. One lucky winner will be selected for the grand prize!
GRAND PRIZE SATURDAYS | 9PM | WIN $2,700 CASH!
GRAND PRIZE SUNDAYS | 7PM | YOU CHOOSE YOUR PRIZE
Choose from: A Ford Mustang, A Chevy Equinox or $15,000 Cash!