30th Anniversary Fun to Play Tournament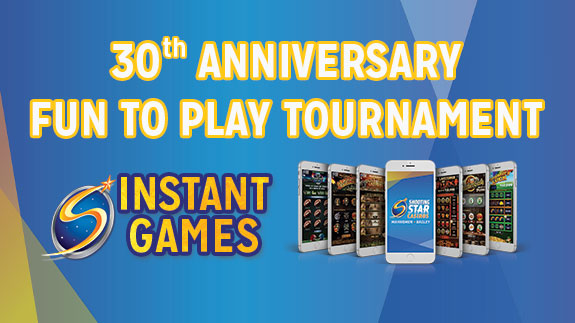 Who are Shooting Star's luckiest anniversary players? Play our free smartphone tournaments each week in May to find out. You could win up to $100 Star Cash!
May 2-5
May 9-12
May 16-19
May 23-26
Click here if on mobile device.
Scan QR Code with mobile device if on desktop computer.