Bag A Deere Giveaway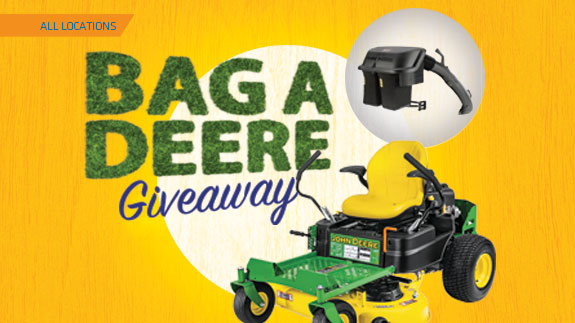 YOUR CHANCE TO CASH OR A JOHN DEERE ZERO-TURN LAWN MOWER AND BAGGER!
Sundays in September
Cash Drawings | 4pm – 9pm
Grand Prize Drawings | 8pm
Start earning entries August 31. Receive an entry for every 50 points earned and receive double entries every Monday and Wednesday in September. Two winners will be drawn each hour for a chance to win $150 cash! And every Sunday at 8pm we'll draw one winner of a new John Deere zero-turn lawn mower and bagger!
*Actual model of mower may vary.