Fabulous Face Off Game Show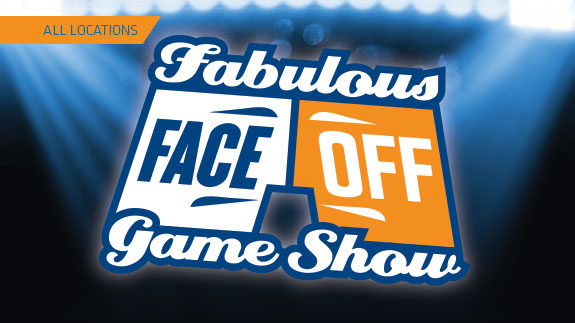 CHANCE TO WIN UP TO $10,000!
Saturdays and Sundays in March
Inspired by a classic TV game show, play in our version and face off for big fun and cash! 30 lucky contestants, including the eight pre-qualifiers, will be selected for teams to compete against each other for big cash.
PRE-QUALIFYING ROUNDS
Saturdays & Sundays in March | 4pm – 9pm
Three winners each hour every Saturday and Sunday to win cash. One lucky winner at 9pm each drawing day will win $1,000 cash and a spot to play in the Game Show March 30!
LIVE GAME SHOW
Saturday, March 30 | Registration 6pm | Start 7pm | Mahnomen
It all comes down to this exciting night. Winning teams will receive $400 per person – the losing team receives $100 per person.
FAST CASH BONUS ROUND
Contestants compete for the FIRST PLACE $10,000 or second place $2,500 cash prizes!
*Play to earn entries Monday, February 25 – one entry for every 25 points earned.