Fall 4 Cash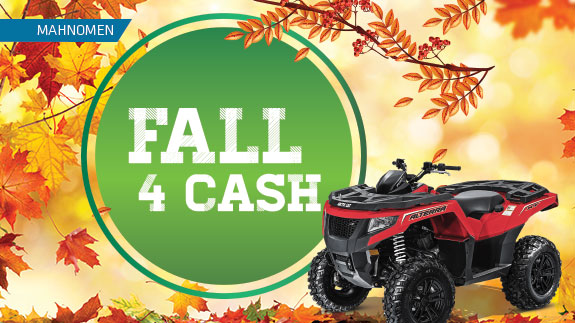 CHANCE TO WIN A NEW 2018 TEXTRON ALTERRA ATV!
Sundays in October | 5pm, 7pm & 9pm
Start earning entries Monday, September 24. Receive one entry for every 25 points earned. Winners will be selected at each drawing time and win Star Cash. At 9PM, four lucky winners will be selected and win either $500 cash or ride off with the Grand Prize!
GRAND PRIZE DRAWINGS: SUNDAYS | 9PM