Granger Smith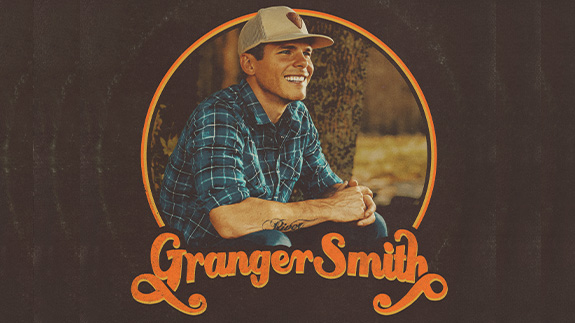 The power of music has always been in Granger Smith's hands, even when he didn't know it. When people needed hope, his songs inspired it. When people are in a tough spot, he shows them a way out. When people are looking for purpose, he is proof that sometimes purpose finds you. That's what country music has done for Smith. And that's the true measure of a bona fide artist: when you can share a little bit of yourself with every story you tell and every picture you paint.
"Backroad Song" paints a detailed picture of the rural stretches of road leading from Smith's Dallas, Texas, hometown to the next tour stop. Other top songs include, "If the Boot Fits" and "Happens Like That." Rest assured, Earl Dibbles Jr. is along for the ride with . "Country & Ya Know It". Earl brings Smith something of a creative release, "It took time for me to realize that I could write an impactful, heartfelt, moving song that gives you goosebumps. But what equally affects people is a genuine smile from an Earl song."
"You don't always know what's around the next curve, but you take that road anyway. That's what makes it beautiful." – Granger Smith.
Tickets go on sale Monday, November 28 at 9am.
Star | $54
Select | $40
General | $17