GREAT OUTDOORS GIVEAWAY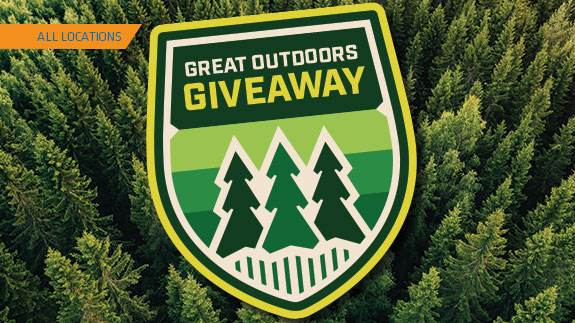 YOU'LL WANT TO CAMP OUT FOR THESE GREAT GIFTS!
Wednesdays in April | 4am – Midnight | All Locations
GET GEARED UP FOR CAMPING SEASON!
We'll have you excited and ready to camp with this collection of gifts. The first 225 guests in Mahnomen and the first 25 guests in Bagley to earn 75 points and swipe at the kiosks will receive the weekly camping prize:
APRIL 3 – Folding Chair
APRIL 10 – Sleeping Bag
APRIL 17 – Portable Grill
APRIL 24 – Six-Pack Cooler
* Actual prizes not pictured.