Holiday Cook Set Spectacular – Extended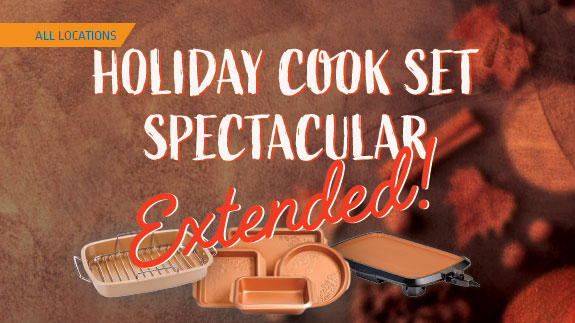 Make cooking for the holidays easy this year!
Mahnomen & Bagley | Mon, Nov 23 – Thur, Nov 26
Choose from a Copperware Roasting Pan, a Copperware Baking Set or a Copperware Griddle.
Earn 100 points in one day to receive the prize!
Earn points from 2am – 10pm. Redeem kiosk slip at Star Rewards between 8am – 10pm. While supplies last.