Joel McHale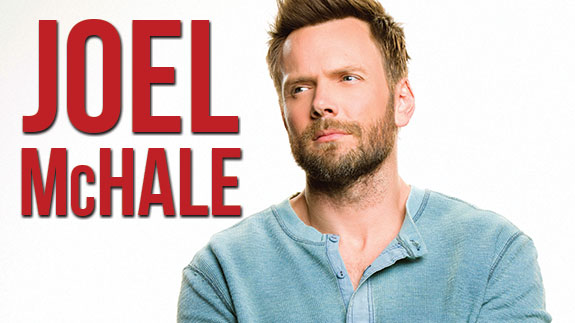 Joel McHale is an actor, comedian and television host. He can currently be seen in season 2 of the DC
Universe series Stargirl on the CW and Queenpins, a comedy based on a true story, alongside Kristen Bell
as her husband now streaming on Paramount+. He recently hosted the new FOX game show Crime Scene
Kitchen, starred in the dark romantic comedy Happily alongside Kerry Bishe and voiced of Johnny Cage
in Mortal Kombat Legends: Battle of the Realms. In 2020, Joel co-hosted FOX's New Years Eve special
alongside his fellow Community co-star Ken Jeong. They also host a podcast, The Darkest Timeline,
together. Upcoming projects include the podcast Black Box and California King alongside Victoria Justice.
Other recent projects include ABC's Card Sharks, Becky alongside Kevin James and Lulu Wilson, Twilight
Zone, Mortal Kombat Legends: Scorpion's Revenge, The Happytime Murders as well as Netflix's A
Stupid & Futile Gesture opposite Will Forte, in which he played Chevy Chase, his former Community
co-star. McHale hosted The Joel McHale Show with Joel McHale on Netflix, a half-hour topical series
that took a sharp, absurdist look at pop culture and news from across the globe. In 2015, he wrapped the
twelfth and final season of E! Network's The Soup, in which he satirized pop culture and current events.
McHale is best known for his starring role on the hit comedy series Community, which ended its sixth
season on Yahoo! after five seasons on NBC.
Tickets on Sale Monday, May 9 at 9am.
Star | $47
Select | $34
General | $23