Josh Gates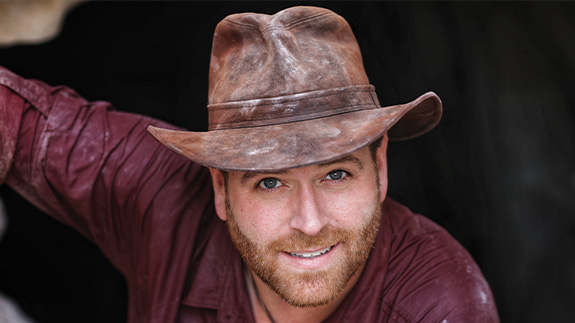 Adventurer, television personality, and author Josh Gates is the host and executive producer of the smash-hit Discovery Channel series, Expedition Unknown. The show follows Gates as he sets out on a global journey to explore archaeological discoveries, historic mysteries, and scientific breakthroughs. Josh immerses himself in each story, conducting his own investigations, showcasing the work of dedicated explorers while also highlighting vibrant cultures and fascinating destinations. Armed with a degree in archaeology, a quick wit, and a hunger for adventure, Gates travels to some of the most remote corners of the planet in immersive, hilarious, and thrilling journeys.
Josh is also the host of Discovery's new, hit show Josh Gates Tonight, which Collider recently declared "the best talk show going for film nerds and genre fans." Each week, Josh is joined by high-profile guests from around the world in a series that's part Raiders of the Lost Ark and part celebrity chat-show. Josh pours exotic cocktails with guests like Matthew McConaughey, Tim Robbins, Karen Allen, Kevin Bacon, Stephen Soderbergh, John Cleese and more.
Tickets go on sale Monday, September 19, at 9am.
Star | $41
Select | $30
General | $20