March Madness Progressive Drawings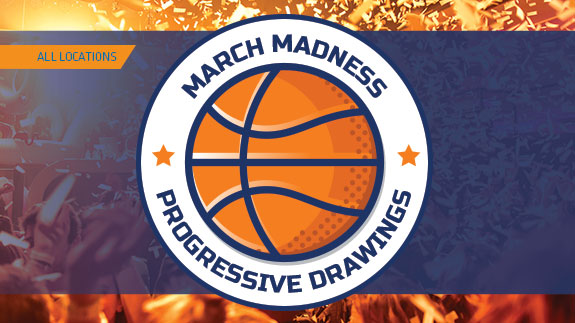 THE MADNESS MAGNIFIES EVERY HOUR – WIN A SHARE OF $5,000!
Sunday, March 31 | 4pm – 8pm | All Locations
And as the cash pot builds, so will the grins. One drawing every half hour – starting at $550, if the cash isn't claimed, it is added to the next drawing until the last drawing at 8pm. Earn 50 points on March 31 to receive an entry.
FREE BONUS ENTRIES
Simply swipe your card at the kiosk March 29 and 30.
STAR/SKY – Receive 50 Free Entries each day
WIND/WATER – Receive 30 Free Entries each day
EARTH – Receive 20 Free Entries each day