READY, SET, COOK GIVEAWAY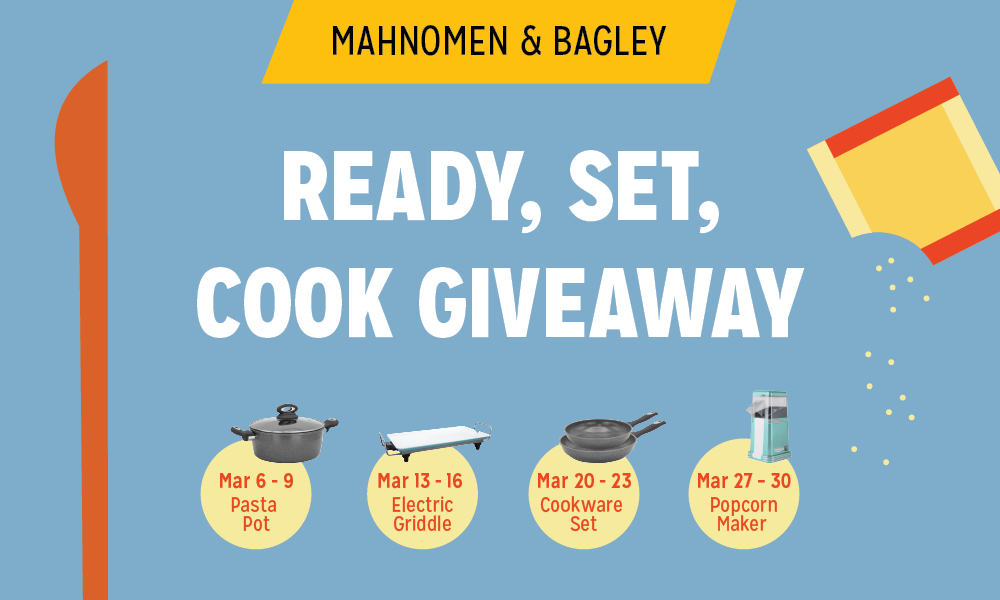 Calling All Home Chefs!
Mahnomen & Bagley
Mondays-Thursdays in March
Earn 100 points between 2AM-10PM Mondays through Thursdays in March. Play each week to collect all the kitchen prizes! Redeem kiosk slip between 8AM-10PM at Star Rewards. Receive $10 Star Cash if we run out of the weekly prize.