St Patrick's Day Kiosk Swipe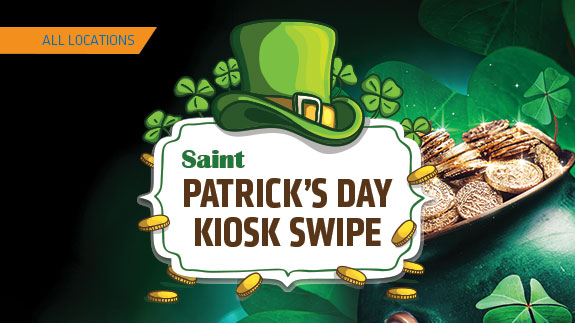 The Irish Luck is Upon You – WIN STAR CASH!
Sunday, March 17 | All Locations | 10am – 4pm
Follow the rainbow to our kiosks and swipe to enjoy some Irish luck! Earn 25 points on Sunday, March 17 for your chance to win $5 – $25 in Star Cash. Earn another 25 points for a second swipe and a chance to win $10 – $50 Star Cash.