Summer Splash & Cash!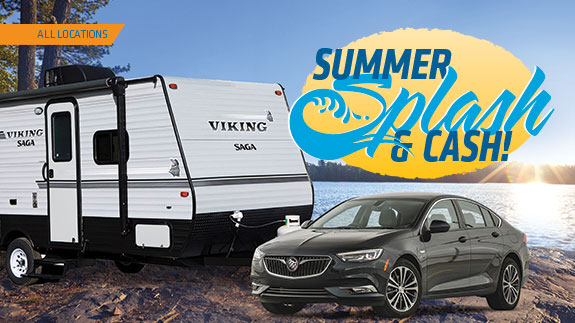 YOUR SHARE OF $135K IN CASH & PRIZES!
Mahnomen & Bagley
Sundays in June & July | 4pm – 9pm
The weather is heating up for incredible outdoor action, and the fun indoors on our casino floor is heating up with awesome prizes to help you enjoy it all. Cash winners selected every half-hour on Sundays. Play daily to earn entries starting May 27 – one for every 50 points.
GRAND PRIZE SUNDAYS | 7PM
JUNE
June 30 | $5,000 Cash Winner
JULY
July 7 |$5,000 Cash Winner
July 14 | Ultra Lite Travel Trailer
July 21 | $5,000 Cash Winner
July 28 | Buick Regal Sports Back
BONUS ENTRIES | TUESDAYS
Earn 50 points and swipe at the kiosk for a chance to Spin the Wheel and win up to 500 entries!