TABLE GAMES DOUBLE DEAL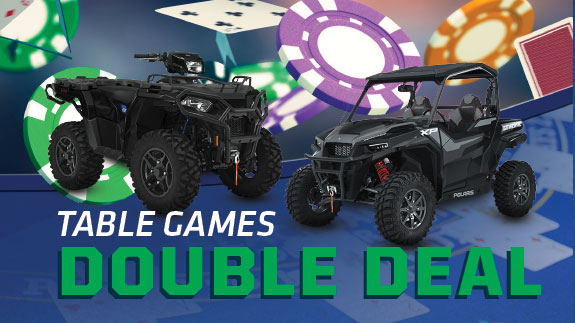 CHANCE TO WIN UP TO $3,000 CASH OR ONE OF TWO OFF-ROAD VEHICLES!
Mahnomen | Saturday, July 31 | 9:30pm
The trails are heating up and we want you to enjoy them by winning a 2021 UTV or ATV!
Five winners are selected July 31 at 9:30pm:
ONE WINNER EACH FOR $500, $1,000 AND $3,000 CASH.
TWO GRAND PRIZE WINNERS, EACH WILL WIN ONE OFF-ROAD VEHICLE!
Play table games to earn entries July 1 – July 31. Receive one entry for every 25 points earned.