Tailgate Giveaway Party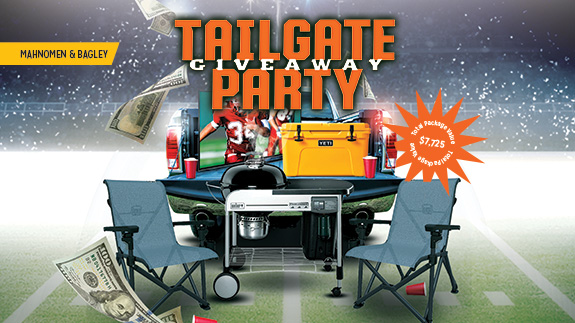 CHANCE FOR CASH OR A TAILGATE PARTY PACKAGE!
Mahnomen & Bagley
SUNDAYS IN AUGUST | 4PM-8:30PM
What's more fun than a tailgate party with your friends? Winning your very own tailgate party prize package that includes a Weber grill, Yeti cooler and chairs, a 50″ outdoor TV and $1,000 cash! Receive one entry for every 50 points earned on your Star Rewards card, starting August 1 through August 28.
BONUS ENTRIES | Saturdays in August | Earn 50 points and receive 100 bonus entries!
Sundays in August | 4pm-8:30pm | Drawings every half hour for up to $3,000 cash.
GRAND PRIZE DRAWINGS | EVERY SUNDAY | 7PM
Chance to win a $7,725 Tailgate Party Package!