Tanya Tucker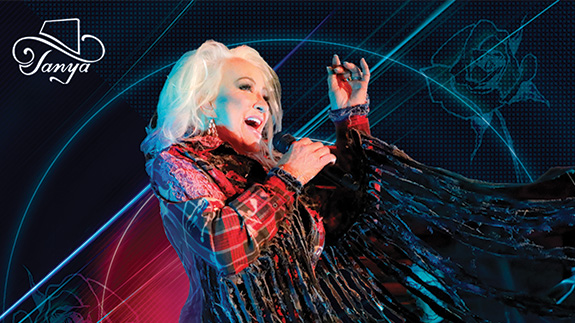 Tanya Tucker rocketed to the top of the country music scene in 1972, at the age of 14, when she recorded her hit "Delta Dawn". As a teen country star, she had a string of hits like "Blood Red and Goin' Down" and "Would You Lay with Me (in a Field of Stone)" that established her as a major star. In 1988, Tucker was nominated by the Country Music Association for "Female Vocalist of the Year," and her contributions to the country music genre were rewarded when she was voted "Female Vocalist of the Year" in 1991. With eight consecutive singles to reach the top 10 in the early '90s, such as "It's a Little Too Late," and "Two Sparrows in a Hurricane," she became one of the few teen stars to find success in her adult years.
In June of 2017, Tanya was featured in "Rolling Stone" as one of the 100 Greatest Country Artists of All Time. She is one of the few and best-known female country singers to be classified as an "outlaw" in the country outlaw movement among the likes of Johnny Cash, Willie Nelson, Kris Kristofferson and Emmylou Harris to name a few. Tanya Tucker's mix of rock and country, along with her unique voice, are sure to give you a night of entertainment.
Tickets go on sale Monday, October 17, at 9am.
Star | $54
Select | $40
General | $17