Trucking through the Snow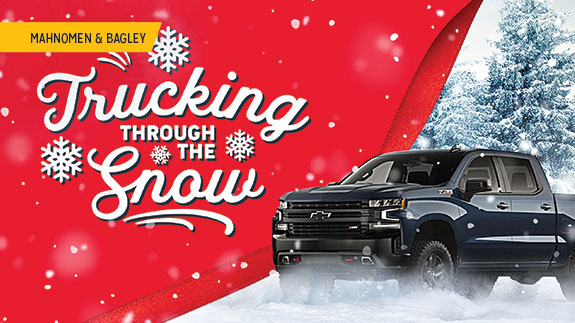 CHANCE TO WIN CASH OR A 2021 CHEVY TRUCK!
MAHNOMEN & BAGLEY
DECEMBER 5, 12, 19 & 25 | 4PM-9PM
HAPPY HOLIDAYS FOR SHOOTING STAR!
Celebrate with a chance to win a new 2021 Chevy Truck. You'll be saying "bring it on" to snow this year. To get entered earn 25 points on your Star Rewards card, starting November 29.
Sundays, December 5, 12 & 19 | 4pm-9pm
Cash drawings each hour. Chance to win $3,000 cash at 8pm.
GRAND PRIZE
Saturday, December 25 – Christmas Day | 4pm-9pm
Grand Prize Drawing at 8pm
Two winners of $1,000 cash and one winner of a NEW CHEVY TRUCK!
*See official rules brochure for details.