Vince Neil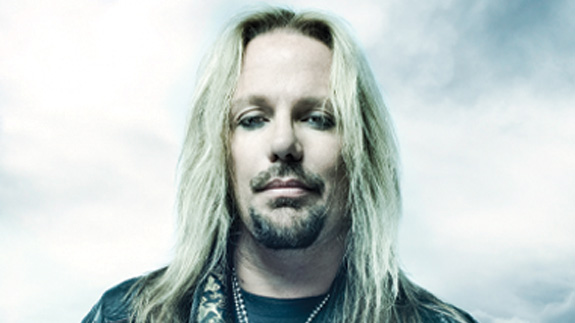 Vince Neil, the legendary front man of Mötley Crüe, is an international superstar, accomplished businessman and heartfelt philanthropist. His unmistakable voice leads some of the greatest rock songs of a generation including "Wild Side", "Shout at the Devil," "Home Sweet Home," "Girls, Girls, Girls," "Dr. Feelgood," "Kickstart My Heart," "Same Ol' Situation," and many others.
He fronted the popular band Rock Candy before reuniting with high school buddy Tommy Lee in 1981, establishing his spot in rock and roll history with the formation of Mötley Crüe. Mötley Crüe's epic 34 year run included countless multi-platinum releases, more than 22 hit singles, 100 million albums sold and dozens of global tours with sold out arenas, inclusive of some of the largest venues in the world.  The band completed "The Final Tour" on New Year's Eve 2015, closing the book that told the story of their iconic career.  Despite the Mötley Crüe departure from the rock world, however, Vince Neil shows no sign of slow down, continuing to carry on with the unending "The Legacy Continues Tour".
Neil continues to perform all the classic Mötley Crüe hits with select cuts from his three solo albums.
Tickets go on sale Monday, October 3, at 9am.
Star | $66
Select | $49
General | $23