Waves of Summer Fun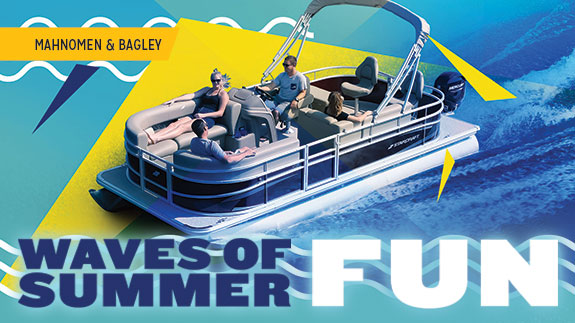 CHANCE TO WIN CASH OR A NEW PONTOON!
Mahnomen & Bagley
Sundays in June | 2pm-7pm
The lakes are calling. And what better way to enjoy the water than a brand-new pontoon? To enter, earn 25 points on your Star Rewards card, from May 31 through June 26.
BONUS ENTRIES
Saturdays in June | Earn 50 points and receive 100 bonus entries.
Sundays in June | 2pm-7pm | Drawings every half hour up to $1,500 cash.
Grand Prize Drawings | Sunday, June 26 | 7pm
Two $1,000 cash winners
One $3,000 cash winner
One Pontoon winner
*See official rules brochure for details.