Winning Wonderland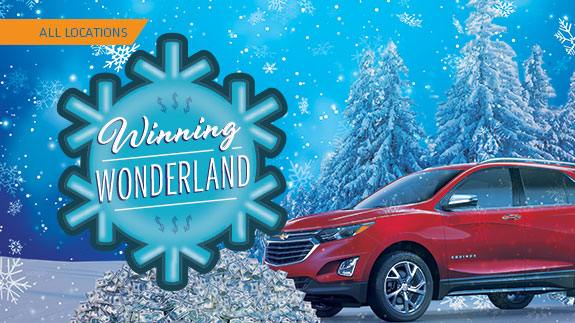 MORE THAN $60,000 IN CASH AND PRIZES!
This January and February, there will be some strong winter cash fronts blowing in from northwest Minnesota that will last several weeks. Be prepared for this blast by playing indoors and earning entries for every 50 points starting December 30. Wednesdays and Thursdays, earn double entries! Sundays will be 100 percent chance of prize fall with a prediction of a bigger event late in the month of February.
DRAWINGS EVERY SUNDAY IN JAN & FEB!
CASH DRAWINGS EVERY HOUR | 4PM – 9PM
CASH DRAWING – $1,000 | 7PM
GRAND PRIZE SUNDAY, FEBRUARY 23
UP TO $1,000 CASH DRAWINGS
EVERY HOUR | 4PM – 9PM
CHEVY EQUINOX DRAWING | 7PM