Barbeque never looked or tasted this good! Enjoy delicious steaks, mouth-watering burgers and barbeque by the pound – SMOKE has it all! Come find your new menu favorite today.
Daily | 11AM – 11PM | Bar open until 1AM
MARCH MADNESS
CATCH ALL THE MADNESS THIS MARCH
at the Mustang Lounge, Eagles Landing & Smoke at Shooting Star!
$2 BEER FOR ALL GAMES!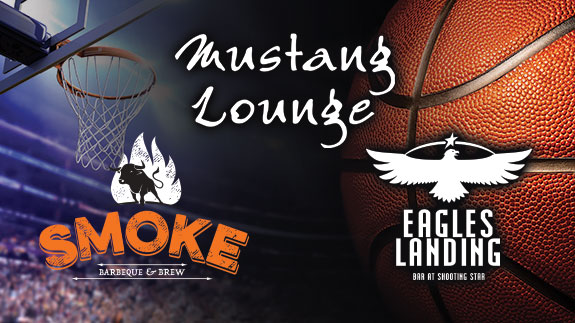 NOW AVAILABLE
DUCK DUCK MULE
Gray Duck Vodka, Cock 'n Bull Ginger Beer, Splash of Grand Marnier & Garnish with an orange slice. | $5.75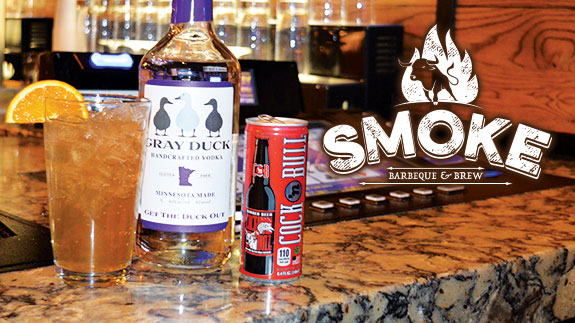 SPECIALS
BOSTON BREWING SPECIAL!
$4.25 Each – Smoke Bar Only
While supplies last.
Sam Adams Cold Snap
Sam Adams Sams 76
Sam Adams Boston Lager
Truly (assorted flavors)
Angry Orchard Apple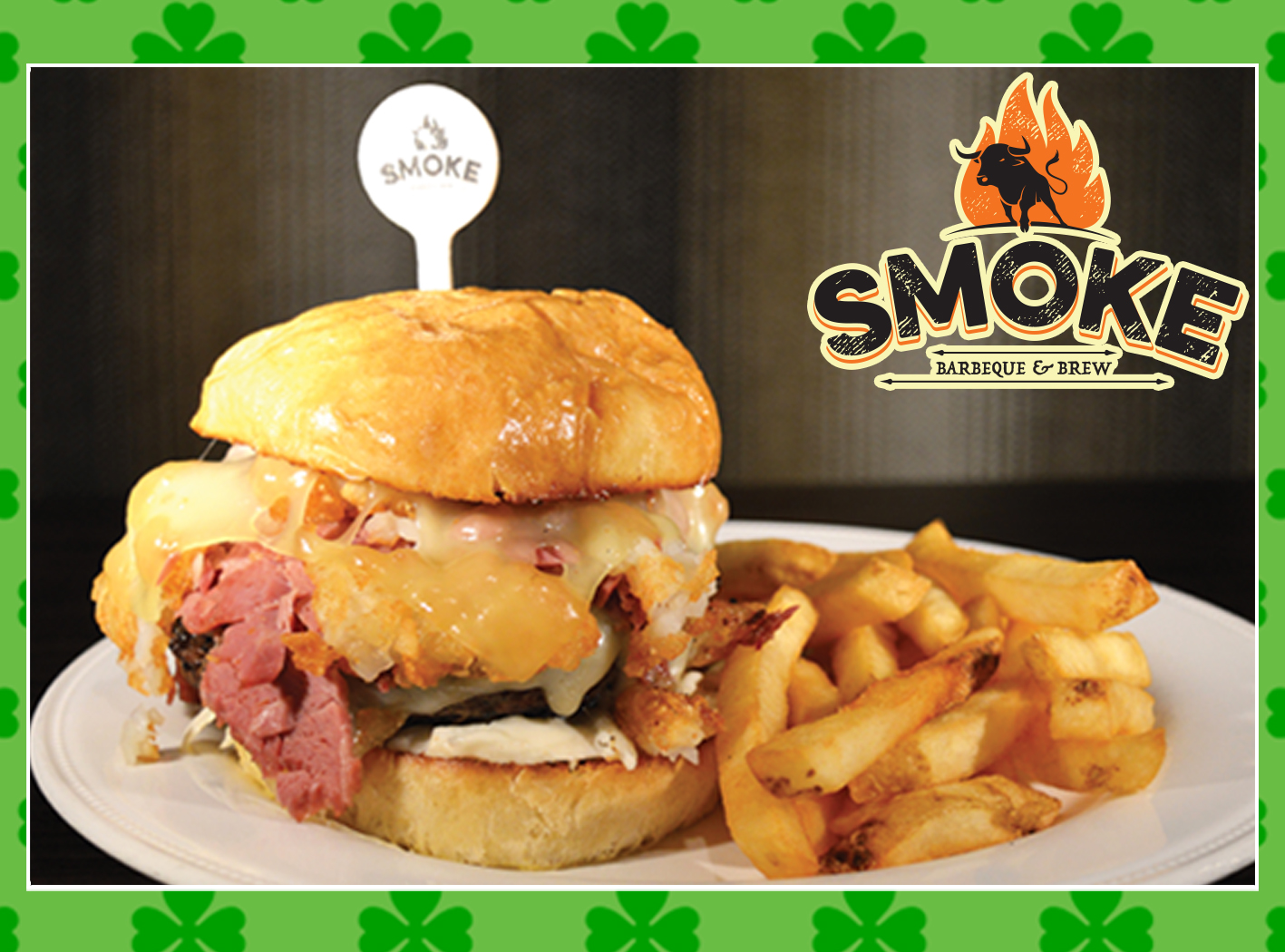 MARCH SPECIAL!
CORNED BEEF HASH BURGER | $11
Our half pound burger is piled high with corned beef, potato barrels, and Swiss cheese. Served with our homemade coleslaw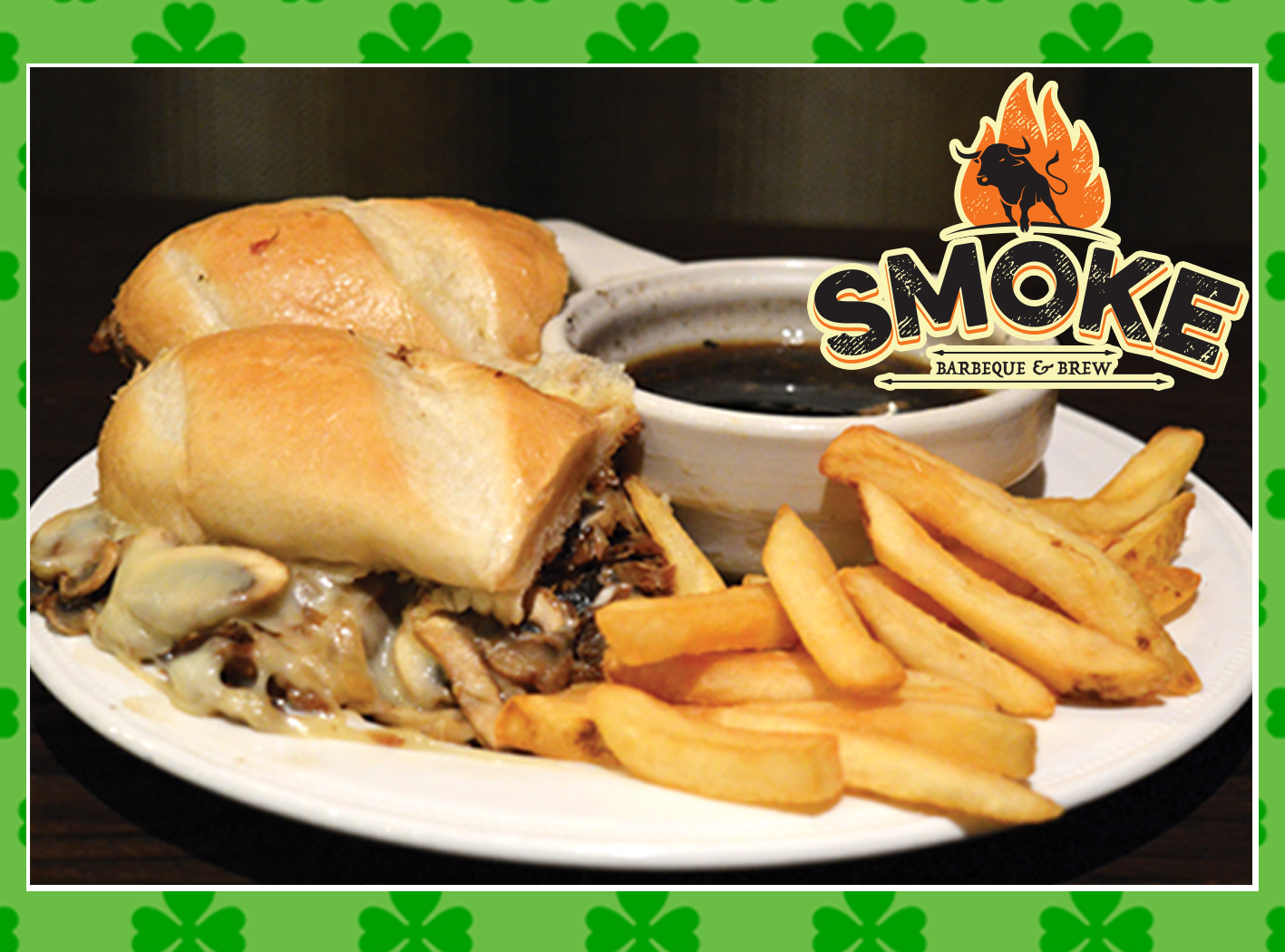 MARCH SPECIAL!
FRENCH DIP | $11
Thinly sliced roast beef on a toasted hoagie roll with mushrooms, onions, Swiss and Provolone cheeses, and a cup of Au Jus. Served with fries, chips, or coleslaw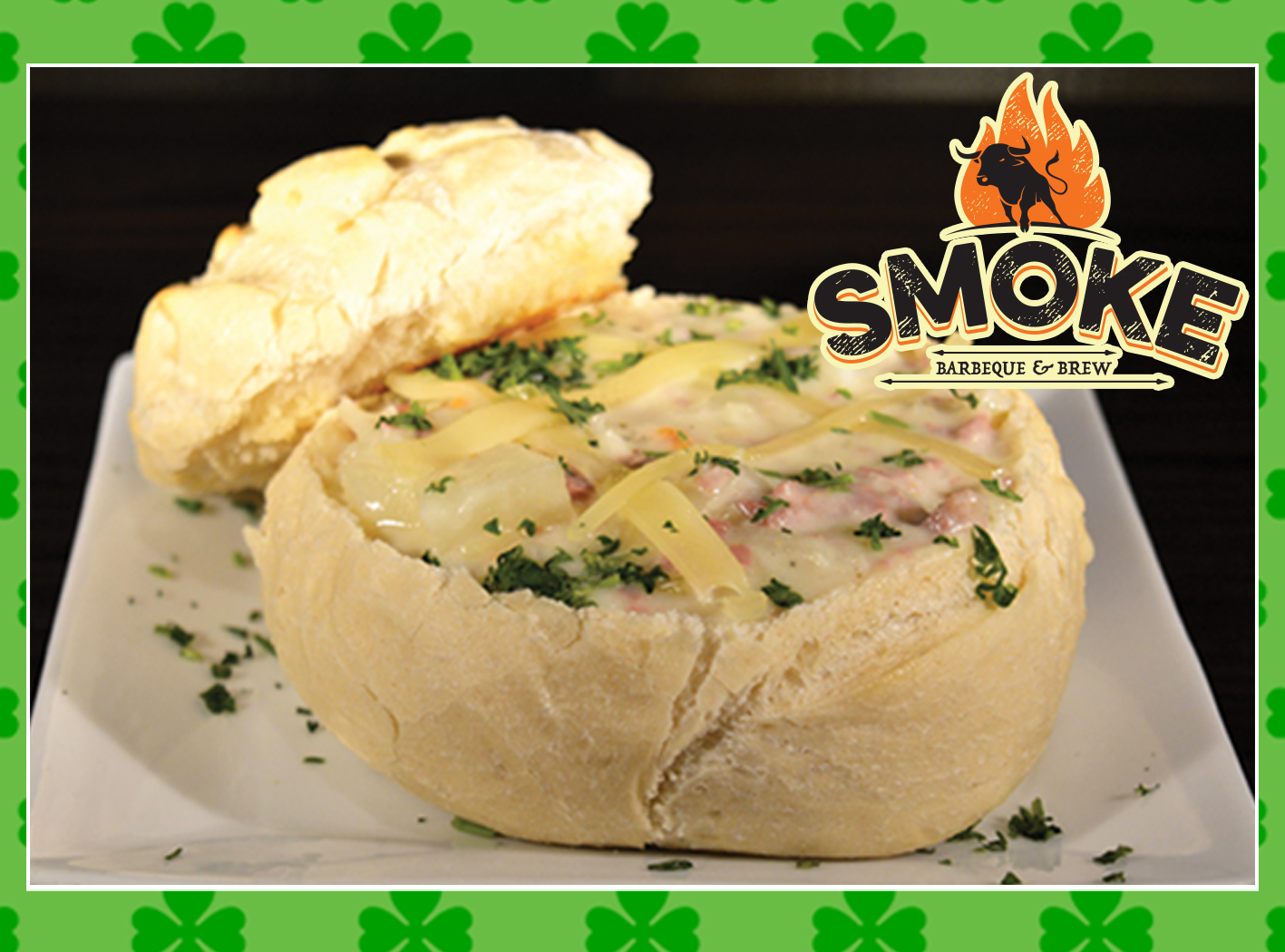 MARCH SPECIAL!
IRISH CHOWDER BREAD BOWL | $7
Corned beef and cabbage chowder served in a sourdough bread bowl.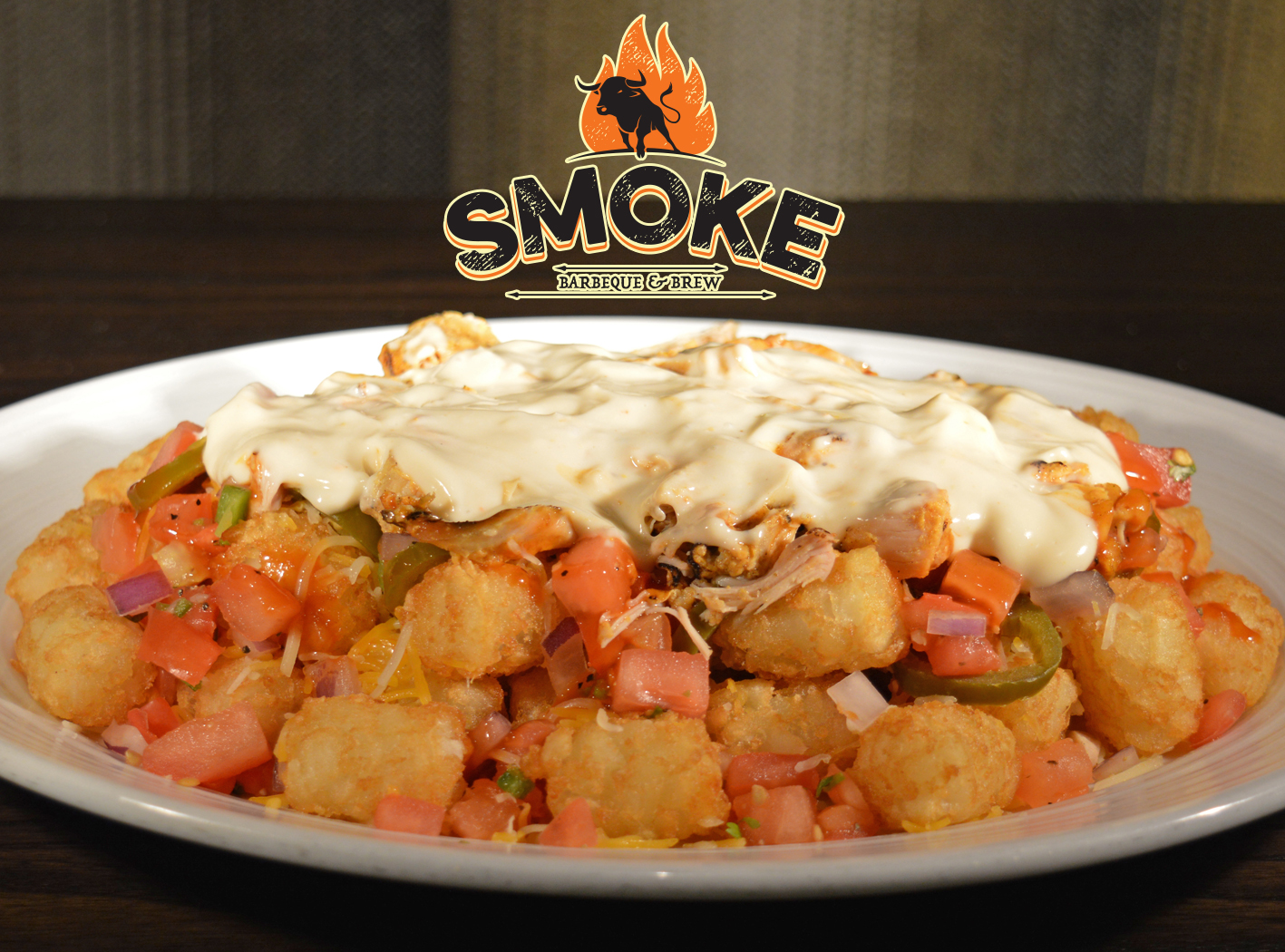 TOT-CHO TUESDAYS
Every Tuesday | Only $6.99
Crispy tater tots dressed in our House Sauce and topped with smoked chicken, pico de gallo, shredded cheese, jalapenos and queso blanco cheese sauce.