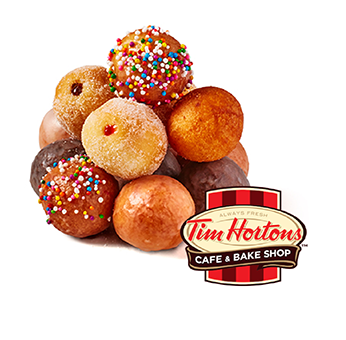 NOW OPEN!
Monday – Thursday | 5AM – 7PM
Friday – Sunday | 5AM – 9PM
Stop by and enjoy Tim Hortons TIMBITS© and signature blend coffee. TIMBITS© have been a customer favorite since, well, forever. These bite-sized blasts of flavor come in various snack pack sizes so pick up yours today! Breakfast is served all day with bakery items also available all day long!
Located next to the hotel front desk.