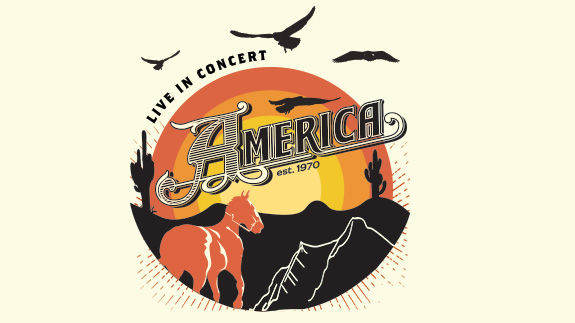 America, the perennial classic-rock favorite, is continuing to celebrate its 50th Anniversary with their powerful performances. Founding members, Gerry Beckley and Dewey Bunnell (along with former band mate, the late Dan Peek) met in high school in London in the late 1960s and quickly harmonized their way to the top of the charts on the strength of their signature song "A Horse With No Name." Forty plus years later, these friends are still making music together, touring the world and thrilling audiences with their timeless sound.
America's journey has found them exploring a wide variety of musical terrain. Their best-known tunes, which also include "I Need You," "Ventura Highway," "Don't Cross The River," "Tin Man," "Lonely People," and "Sister Golden Hair" were cornerstones of 1970's Top 40 and FM rock radio.
Tickets go on sale Monday,  April 24 at 9am!
Star | $54
Select | $28