Big Game Giveaway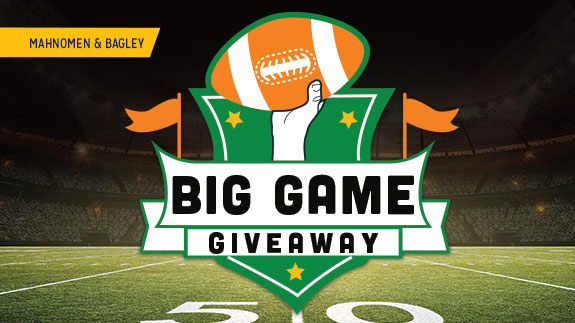 CHANCE TO WIN NFL MEMORABILIA!
Sunday, February 13 | Mahnomen & Bagley
Join us at the Mustang Lounge in Mahnomen or the Little Dipper in Bagley for the Big Game on Sunday, February 13. Purchase a drink and get a ticket to enter for a chance to win autographed NFL memorabilia. Drawings held at half-time and after the game.
ENJOY DRINK SPECIALS DURING THE GAME!
*See official rules brochure for details.