Joe Nichols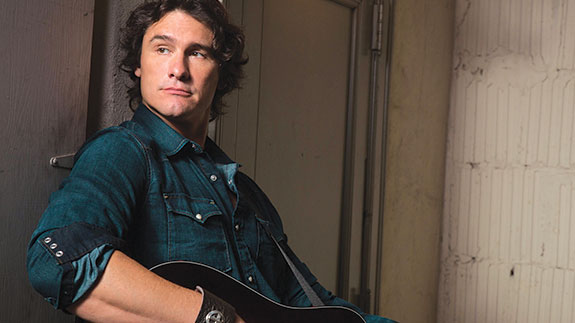 Joe Nichols harnesses a passion of old-school country music, racking up six No. 1 and eight Top 10s, including chart-topping modern classics like "Brokenheartsville," "Gimmie That Girl" and "Tequila Makes Her Clothes Fall Off." He's a three-time Grammy nominee, an ACM, Billboard, CMA, and CMT Award winner. His last album, Crickets, kept the success going, sending both "Yeah" and "Sunny and 75" to Platinum-certified No. 1 status.
Show starts: 8PM
*Ending times may vary.
Tickets:
Star – $50
Select – $38
General – $22
Tickets go on sale Monday, December 23 at 9AM.
NOTE: SHOOTING STAR DOES NOT ACCEPT TICKETS PURCHASED THROUGH OUTSIDE COMPANIES.
All ticket sales are final.
Guitars From The Stars
Win one of ten $100 drawings or an autographed "Guitar from the Star" after the show!
Register any time the day of the show by bringing your ticket stub to Star Rewards. Must be an active Star Rewards player to receive a drawing slip. Drawings held after the show.
See Star Rewards for details. Based on availability. If autographed guitar is unavailable, winner will receive cash prize.