Lake Life Giveaway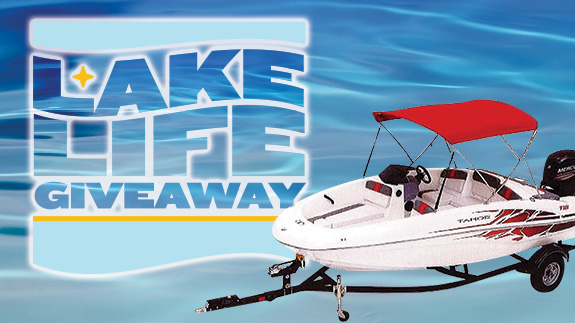 YOUR CHANCE TO WIN CASH OR A NEW TRACKER TAHOE BOAT!
Sundays in August | 4pm – 9pm
Start earning entries on July 27. Receive an entry for every 50 points earned. Two winners will be drawn each hour for a chance to win $150 cash! At 8pm we'll draw one winner of $750 cash!
GRAND PRIZE DRAWING – SUNDAY, AUGUST 30 | 8PM
WIN A NEW TRACKER TAHOE BOAT!
BONUS ENTRIES: EVERY MONDAY AND WEDNESDAY IN AUGUST EARN 50 POINTS AND RECEIVE DOUBLE ENTRIES!