Play to Paradise Giveaway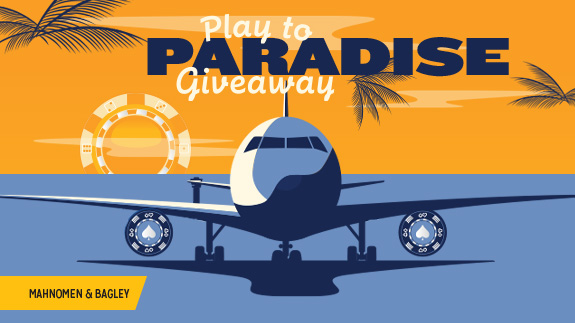 Mahnomen & Bagley
Sunday, September 24 | 2pm-7pm
Chance to win cash or a paradise vacation and spending money!
Ever dream of visiting Caribbean beaches? Or seeing the Eiffel Tower? Win this giveaway and
you'll get to pick your own paradise, plus get $10,000 in cash. Earn entries August 28 to September 24. Earn 25 points to receive one entry.
Sun, Star and Sky Exclusive Hot Seat Drawing at 1pm for $2,000
2PM-7PM | Hourly Drawings – Win between $1,000-$5,000 cash!
Grand prize | 7PM | Win a vacation package and $10,000 cash
BONUS ENTRIES
Saturdays starting September 2 – earn 50 points and
swipe at the kiosk to receive 100 bonus entries.