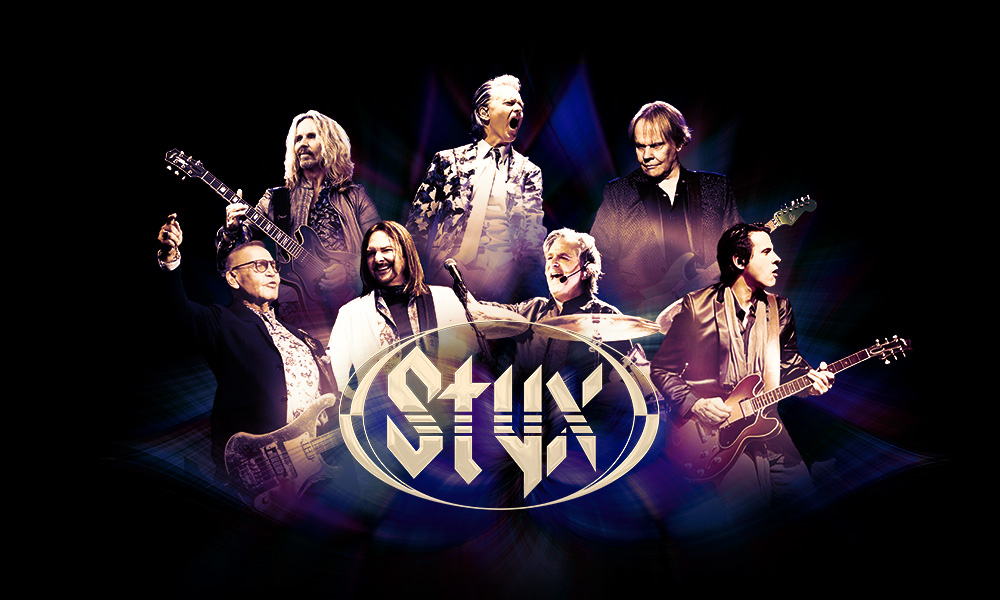 Styx draws from over four decades of barnburning chart hits, joyous singalongs, and hard-driving deep cuts. A Styx set covers a wide range of stylistic cornerstones. From the progressively sweeping splendor that is "The Grand Illusion" to the hunker-down fortitude of all that is the "Blue Collar Man," from the majestic spiritual love for a special "Ladyfrom the regal reach-for-the-stars bravado of "Come Sail Away" to the grainy all-in gallop of that rugged "Renegade" who had it made, the band draws on an unlimited cache of ways to immerse one's mind and body in their signature sound.
Styx hit its stride with guitarist/vocalist Tommy Shaw's first LP with the band, 1976's Crystal Ball, and then they become the first group to score four triple-platinum albums in a row: The Grand Illusion (1977), Pieces of Eight (1978), Cornerstone (1979), and Paradise Theater (1981).
After more than a decade together on the road, this incarnation of Styx is looking forward to performing as many shows as it can as long as it can.  The Esprit de Styx is alive and well, and now it's time to see for yourself. Welcome to the Grand Evolution.
Tickets go on sale Monday, June 26 at 9am!
Star | $110
Select | $62