RV Park
Parking here is a walk in the park.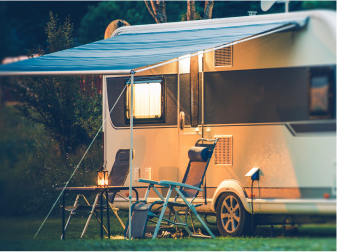 Your (Motor)Home Away from Home
CLOSED FOR WINTER SEASON
All the comforts of home. All the fun of Shooting Star Casino. You'll find them both at Shooting Star's on-premise RV park. With a five-star rating from Woodall's Campground Directory, our paved park offers 47 deluxe sites complete with water, sewer and electric hookups, plus shower and laundry facilities. Security patrols monitor the grounds around the clock to ensure your peace of mind.
Amenities
Access to all casino amenities
Security patrol
Fully-paved parking
Reservation: Call 800.453.7827